Choosing color for the exterior of a home isn't just about the paint colors. Every element on the exterior is a color, and every color must be considered in the overall scheme in order for the look to be cohesive.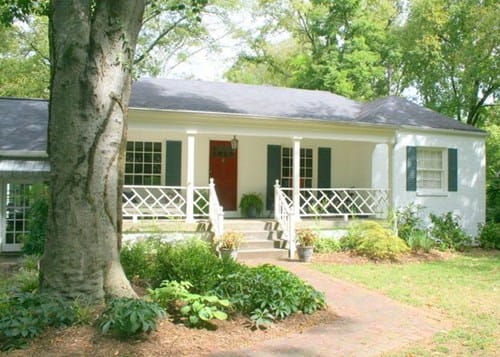 It's important to consider and identify all the colors of the exterior, including the color of the roof, brick and/or stone that is used. Even the windows and the grout color of brick and stone are part of the scheme.
What Do You Choose First?
With so many elements to deal with – roofing, siding, trim, stone/brick, shutters, doors – where is the best place to begin making choices? There are a few ways to tackle making decisions about your exterior.
Start with the element with the most restrictive or least amount of alternatives.
If there is a particular element you have your heart set on, such as a specific stone or brick, then that may be the most appropriate element to choose first. Keep in mind that one element can be the star, but the other elements should play supporting roles to the star.
Another way to start is to determine which element will be most visually dominant, and choose that one first. For example, the roof may be dominant if it is very steep pitched. Conversely, the siding may be more dominant if the roof is less steep, or if the house sits atop a hill.
If you are remodeling rather than building from scratch, you obviously must rely on the color of the house elements that are NOT changing as the starting point for color decisions.
When building new, make the first decision with confidence and go with what you truly want. Understand that every decision you make narrows your options in the next decision. This is actually a good thing, and appropriate subsequent choices will be easier to make. Let's say you start with the roofing decision.  It's a dominant element of the house and can truly set the tone, so it's often the place where I advise starting with decision-making.
Choose Your Roof Color
If you choose roofing material of any given color, your consequent color decisions narrow after that choice is made. As a general rule of thumb, a gray roof pairs best with clean colors and cool neutrals. A brown roof pairs best with muted colors and warm neutrals.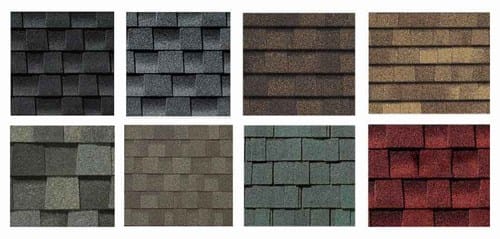 Choose Your Stone or Brick
If there is stone or brick to be chosen for the home, that is the next decision you will need to make after roofing material. The undertones of the stone or brick need to be in harmony with the roof color you chose.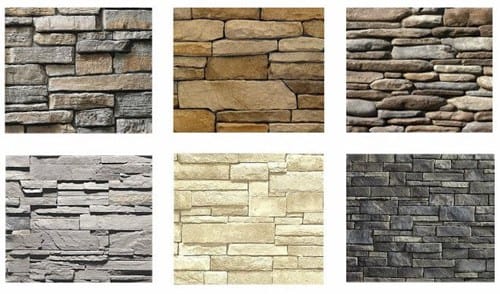 Choose Your Trim Color
The trim color is highly dictated by the roof and stone color, so that would be the third decision. Typically, you will choose a white or neutral beige or gray that coordinates with the roof and stone decisions. Here's a tip: match your trim to the grout color of your stone or brick to create a cohesive result.
Choose Your Siding Color
Since house siding options and accent colors can be infinitely customizable, choose the more dominant siding color next. This might be a true color or a neutral, depending on preference and desired effect.
Choose Your Accent Color
The last choice would be accent colors for doors and shutters. This is usually where a contrasting color to the siding can be particularly attractive. Doors and shutters don't have to be the same color. If they are different from one another, make sure that either the door or shutters relate to some other color visible on the exterior of the house.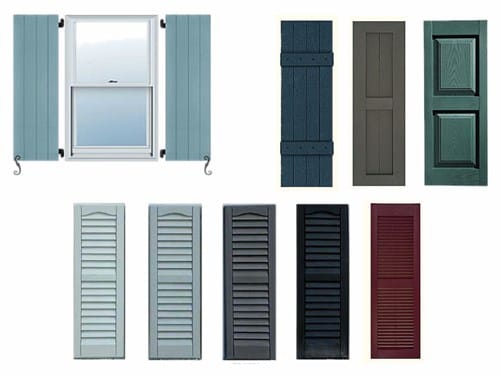 Now Available: LP Siding Color Palettes
Next time, we will tackle the question of how to determine what colors work well together. I've developed carefully curated color palettes for LP siding that will make it easy to choose perfect complements for your roof, stone and brick, and I look forward to sharing those with you!
Courtesy of LPCorp