Ah, how you, your family, and friends love to kick back on your porch! If you could, you'd spend all your time there. Here's a way to access it more often: simply enclose it. Savor cooler seasons in comfort, without the all-pervasive pollen and wind-blown rain that slip through screens.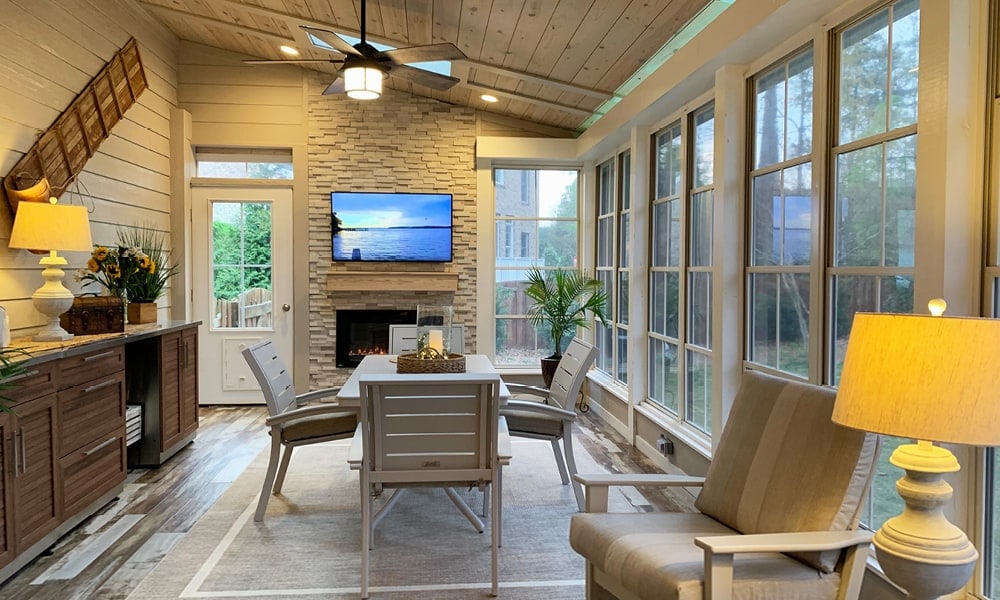 New Room in a Day or Less
Enclosing a porch lets you enjoy it—with the help of a heater– for at least three seasons. While it does not count toward your home's square footage, it is a cost-effective way to gain usable space. And, at O.C. Taylor, we can complete your enclosure in one day or less.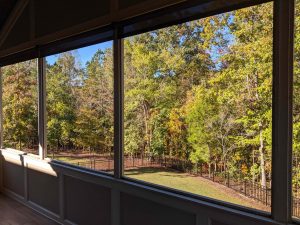 .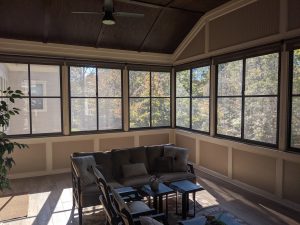 Quality Panels Easy to Switch Out
At O.C. Taylor, we offer brands like Custom Window Systems and EZVueTM that feature same-sized panels without any movable parts. Some contractors install varied-sized panels with complex pins and springs. However, our enclosures ensure that switching out windows is simple.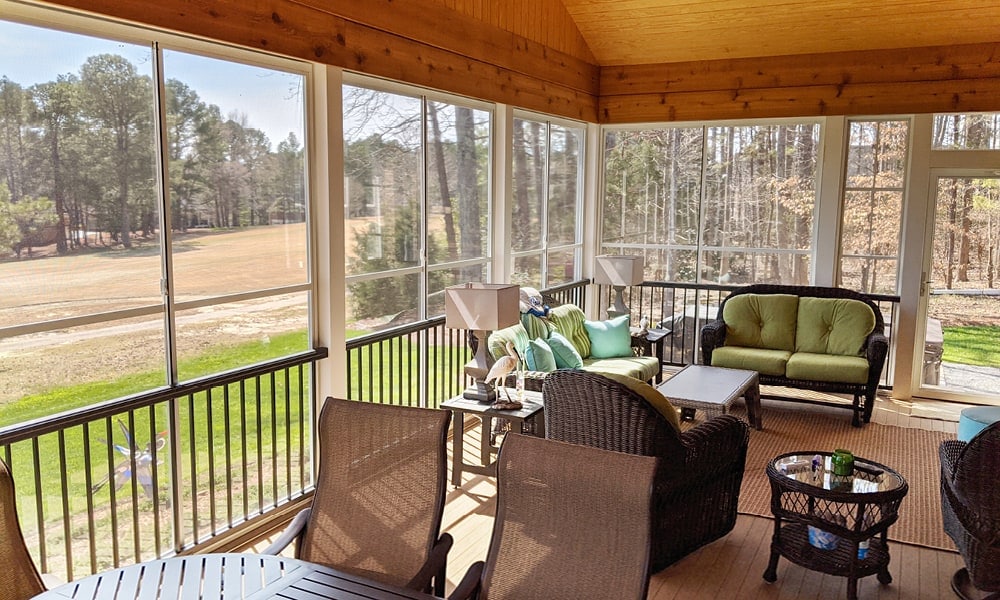 To Get Started
Call us and we'll come to your home to show you what we do. You have a choice of white, tan, or bronze panels, and optional tinted glass. We measure, create a written quote, and then provide a contract. It's fast, easy, and a great way to plan more time on the porch you already love.