The O.C. Taylor Knowledge Hub
Our favorite part of the job is to help our customers learn what's available to them and what are the best Smart Exterior Solutions for their home. This knowledge hub has been created as a go-to spot for Raleigh area homeowners to become home exterior experts!

From chats with Brent Taylor to videos of putting LP® SmartSide® Siding to the test and beyond, our video gallery delivers the content you need to learn about siding and Smart Exterior Solutions.
Blog Spotlight
Our blogs explore important topics happening in the world of siding and home exteriors. We cover trending topics happening now and timeless tips, tricks and strategies.
In general, siding is a protective material that's attached to your home's exterior. Siding is just one vital Smart Exterior Solution that helps to defend your home against weather, impacts and other intrusive elements, such as pesky insects. Siding also adds incredible curb appeal and can help you express your personal style through the many materials, textures and colors you choose. 
You can learn more about the various types of siding here, plus check out these tips on how to choose colors that reflect your tastes here.

Idea of the Month
Check out this month's big idea that our customers love.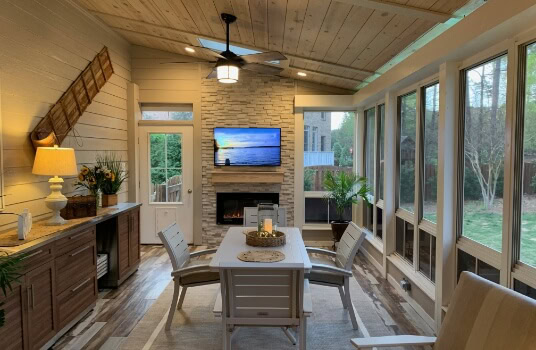 Take Your Enclosure to the Next Level!
Bring (even more) beauty to your enclosure space!
Here are 20 design ideas to add a unique look to your enclosure, thanks to HGTV.
Take on the Smart Exterior Challenge!
Think you know about smart exteriors? Put your challenge to the test and take our quiz! You'll be entered to win one of four $25 Starbucks gift cards!