Brent Taylor, North Carolina Licensed General Contractor, has helped clients in the Triangle with siding installations, roof replacement services, and window & door replacements for over 20 years.
"I started O.C. Taylor, envisioning a company that is large enough to be easily recognized but be small enough to be able to maintain our reputation for outstanding quality, affordable installations and the ability to take care of our customers from the start of the project to the finish—and beyond."
Brent Taylor, Owner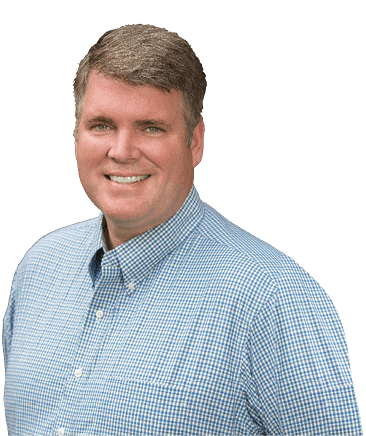 O.C. Taylor's foundations are rooted in a rich history of trusted family businesses in North Carolina dating back to Brent's great grandfather's—H.C. Taylor—hardware store over 100 years ago. Built on the same values, O.C. Taylor continues the strong family tradition of dependable service and competitive pricing; so much so that Brent christened his company "O.C. Taylor" in honor of the next generation of Taylors—and to his son—Owen Clay Taylor.
As a premier siding company in Raleigh, O.C. Taylor's expertise extends to its close-knit, knowledgeable staff who help guide you through the multitude of exterior products for the exterior of your home. You can count on them for professional advice and credible suggestions and have confidence that any question you may have will be answered by a highly experienced professional that cares about your home improvement project. Customer satisfaction is their number one priority. That's why they offer worry free-material selection and expert craftsmanship.
Brent takes great pride in his work and loves the Raleigh community. He won't add his name to a project unless his customer is completely satisfied they are receiving the best solutions possible for their home's exterior. That way North Carolina can count on another 100 years of "Taylor" quality service.
Our values are what define our company. These do not change over time, rather they are the foundation of our company culture.
We are a company to trust.
Our communication and trust is vital to operations for the organization as well as keeping close relationships with our customers. We ask a lot of questions, writing specifics in detail so you know we are getting it right for you.
We are dedicated to you.
Our team goes above and beyond, staying professional, providing our customers with a great experience and exceptional service. We are dedicated to doing it right the first time.
We are a team of talent.
Our team has decades of experience and the talent is what sets us apart from the rest. Our team shows integrity, never gives up, and keeps our reputation within the community.
We are driven to have exceptional service.
Education and certification is top priority in a specialized industry as roofing, siding and window replacement services. We are driven to be optimistic and create a positive work environment.
Ask us anything…we are an open book.
We've been in the business for more than a decade, and we can help give you some great ideas for your home's exterior. Talk with us about any questions or projects you're thinking about. We're always happy to explain our process and capabilities and discuss your project.
Fill out the form below and we will get in touch with you as soon as possible.