Many who are spending more time at home have experienced a mandatory lifestyle shift. We, and our homes, have had to adapt to new routines and activities. The concept of "home" has shifted. They are now our offices, schools, gyms and anything else we need them to be. We've gotten pretty good at finding versatile "flex space" solutions for underused areas, but our creativity and patience are likely wearing thin.
Time to think outside of the house!
If you have a screened-in deck or porch, imagine that space enclosed. An enclosure can give you the flexibility of an extra room – use it as a home office, a place for remote learning, an extra family gathering area or simply as a private sanctuary for a bit of alone time.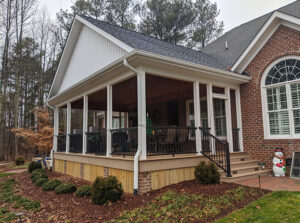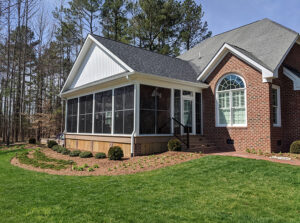 Besides additional liveable space, your enclosure allows you to enjoy the feeling of being outside without freezing in the winter, sweltering in the summer or dealing with the spring pollen. And when the weather is perfect, it's easy to open your windows and let in the fresh air. 
O.C. Taylor Smart Exterior Solutions is a leader in the enclosure industry. We offer our clients solutions that are low-maintenance and easy to use by working with you to provide the optimal enclosure style to enhance your home and lifestyle.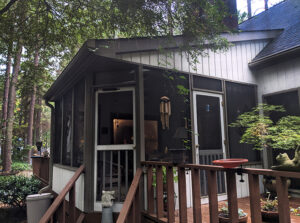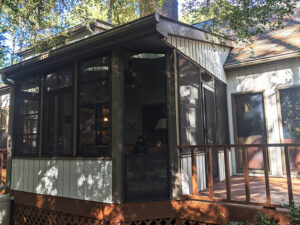 We offer two enclosure services:
Enclosing a Pre-Existing Structure:

We enclose your pre-existing screened-in or covered porch into a versatile 4-season space that you and your family will love. Transform that unused space with installation in as little as one day!

Custom Enclosures:

We'll work with you to create the indoor/outdoor space of your dreams. Whether you start with a patio, deck or merely your imagination, we'll help you plan your ideal getaway right at home.
Here are just a few benefits of getting a new enclosure from us:

Views, Your Way
Horizontal and vertical window styles are much easier to use than competitor brands.

Style, Your Way
You can choose from numerous color and window tinting options.

Outdoors, Your Way
Enclosures help you enjoy the outdoors without dust and pesky pollen, rain, snow, heat or cold.

Surprisingly Swift
Right now, materials for enclosures aren't severely impacted by shortages. And, select enclosures can be installed in as little as one day.

Surprisingly Affordable
You'll be surprised at just how affordable it is to either build a brand-new enclosure or convert your existing deck.
Get Started
This is a great time for a consultation and to plan the installation of your perfect, personalized enclosure now. Contact us today to learn about all the possibilities waiting for you and your home.