A polished, thoughtfully designed exterior is key to setting the entire tone of your home and its curb appeal. It's an important investment that helps to maintain or even boost home value, and it's also essential for creating a statement about the lifestyle you want to live.
In 2022, the latest trends incorporate bold design choices that elevate any home's exterior ambiance.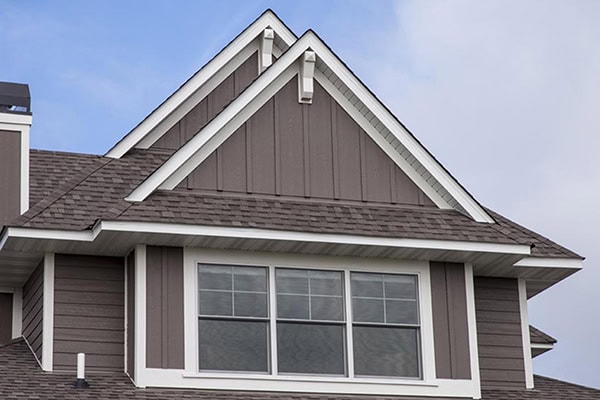 Dark Earthy Siding Colors
Siding is an easy way to bring instant impact to a home's exterior look. In 2022, exterior siding trends prioritize dark, earthy colors that communicate strength, vitality, and stability — all qualities that are ideal for making a house feel more like a safe haven. Maroon, navy blue, burgundy, forest green, and dark brown are among some of the most beautiful dark siding selections that will be seeing a boost in popularity.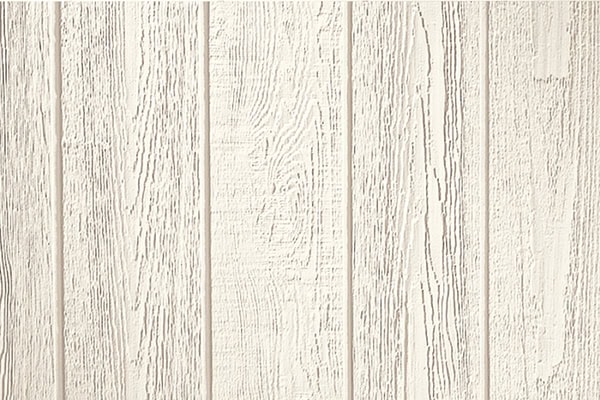 BIG TEXTURE
Integrating visual texture into the home's exterior features is a big trend. This means that instead of a smooth wash, specific areas intentionally use texture to highlight the home's unique architectural features. It adds interest and character. Add visual texture through window trim, roofing, and fascia, but siding is going to be the easiest and most popular method for creating texture. For a subtle approach to siding, dark colors are best. Light colors can show off textured depth and detail in a more noticeable way. To boost texture, think about shiplap, board and batten, and shake shingles.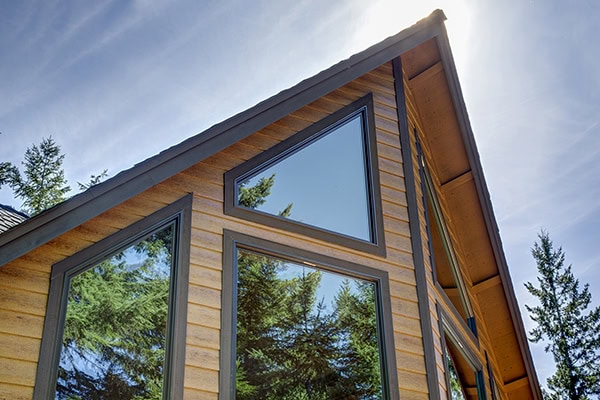 BLACK ACCENT COLOR
Black is predicted to be an incredibly popular accent color. Look for it in door trim, window trim, soffit, porch banisters, gutters and more. Partnered with brown, white, or other colors, using black – or charcoal, ebony and onyx – as an accent can create a stylish look.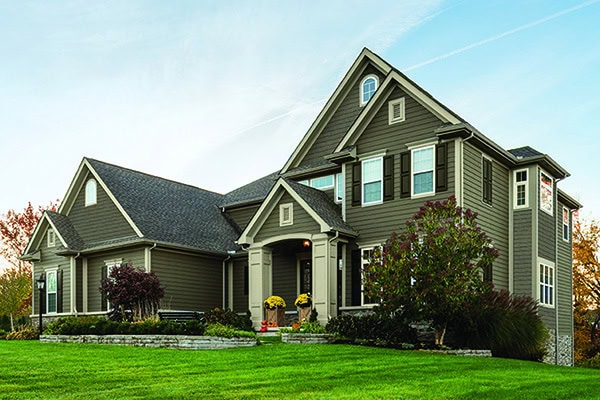 Variation within a Color Family
This is an approach that veers away from contrast to a subtle effect that is created by staying within the same color family when selecting accent colors for trim and roofing. For example, pair light gray siding with dark gray trim, or light brown siding with dark brown trim.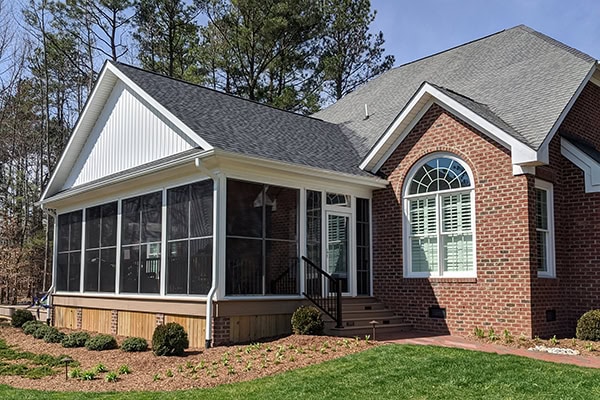 Elevated outdoor living spaces that can accommodate a variety of activities are a hot trend. Here, in North Carolina, consider converting an existing covered area into an enclosure. An enclosure is a great way to help manage our temperature variation, pollen season, pests and weather, while still enjoying the feeling of being outdoors.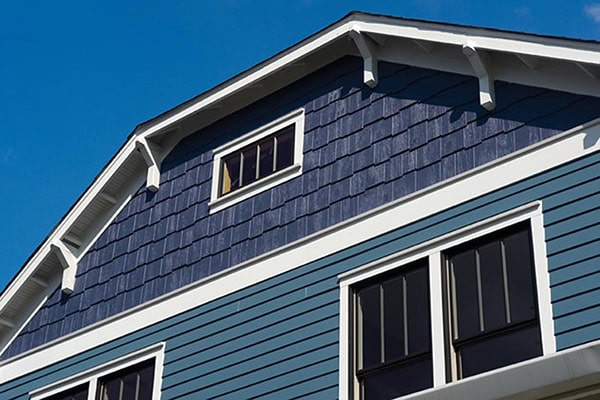 Materials Made to Last
The trending preference for high-quality materials has been steady in recent years. Homeowners are prioritizing durable building materials over affordable, short-term products that will require repair or replacement relatively quickly. Homeowners are selecting materials that are built to last, perform without fail, and are low maintenance.
If you're thinking about re-siding, LP® SmartSide® Engineered Wood Products can create a beautiful, cohesive design statement – not only by redefining the character and beauty of your home, but also by bringing a new level of durability and protection to it.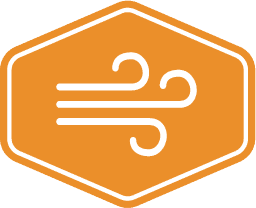 LP® SmartSide® Products can stand up to storms with wind gusts up to 200 mph.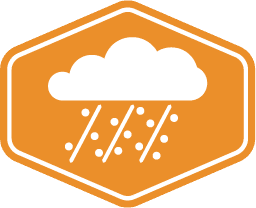 During extreme weather events, LP® SmartSide® Products can stay attached to a home better than fiber cement.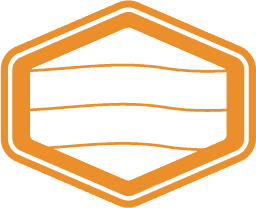 LP® SmartSide® Trim & Siding has virtually no bowing, warping, splitting, cupping or knots.
The LP® SmartSide® Warranty is a 50-year limited warranty covering both labor and replacement, which is much longer than industry standard 30-year warranties.
When you're looking for innovative siding products, don't hesitate to contact O.C. Taylor. Owner Brent Taylor is the only master-certified LP® Siding installer for the Triangle area, and can provide a free consultation for your exterior needs.