Is your home Rustic? Or Cozy? Your home is an extension of your style. And making your home look amazing is as easy as 1, 2, 3! If you're looking to choose the perfect color for your home, you've come to the right place.
Here's what you need to know…
HOW TO CHOOSE A COLOR FOR YOUR HOME
When choosing colors for the exterior of your home, start by looking at your interior.
Then, align your exterior for a cohesive style throughout. Your best bet in terms of aesthetics and durability is LP® SmartSide® siding and trim. It will bring your home to life like no other product on the market.
And I'm Raleigh's only Master-Rated LP® SmartSide® installer. But let's not get ahead of ourselves. Let's determine your home's interior style first.
Start with your favorite pieces of furniture. Note their colors… Are they bright and bold? Neutral and muted? Warm and cozy? Or maybe you're going for a look you saw in a magazine. Think about the types of materials. Do you see… Wood pieces? Metal accents? Rich fabrics? 
All these factors contribute to a home's style. You want your color choice to complement your style and bring your home to life.
Let's look at a few common styles and my favorite color for each. 
home styles & inspiring colors
Find specific color recommendations to match your home's unique style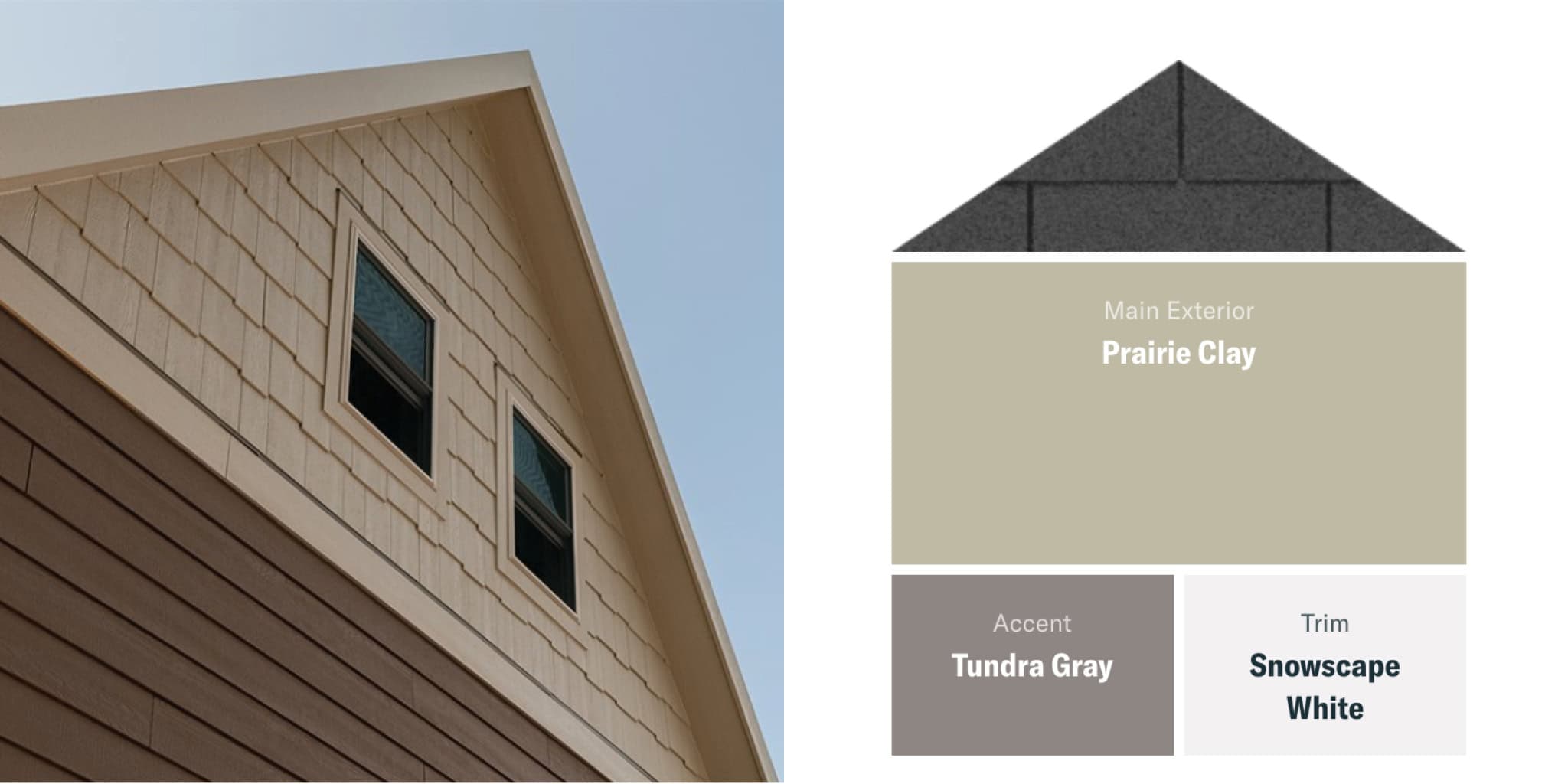 Rustic & Traditional Homes
If your home style includes wood, stone and leather materials, go with a neutral color to match your home's rustic and traditional look. I love using Prairie Clay with this style of home. Pair it with a cedar texture to complement the style and color perfectly.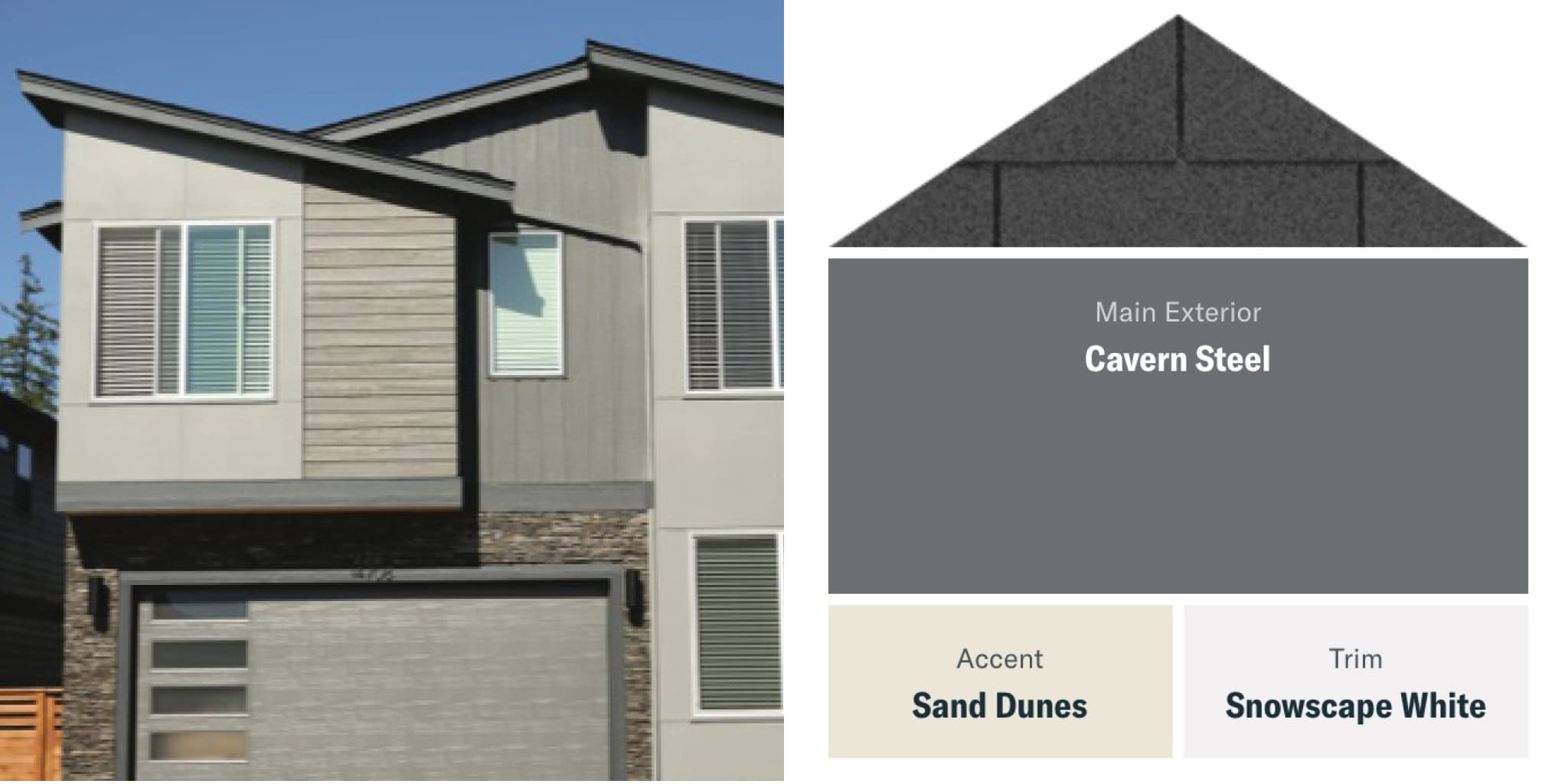 Modern & Minimalist Homes
This style of home uses a black or white color palette. Often the colors are complemented by metal accents and exposed light bulbs. For these homes, the Cavern Steel is my go-to choice. Now I'll admit it's a bold choice but it fits modern homes perfectly. And you can add pops of brightness to contrast. Don't be afraid to add stark white additions, like patio furniture, to complete your modern look.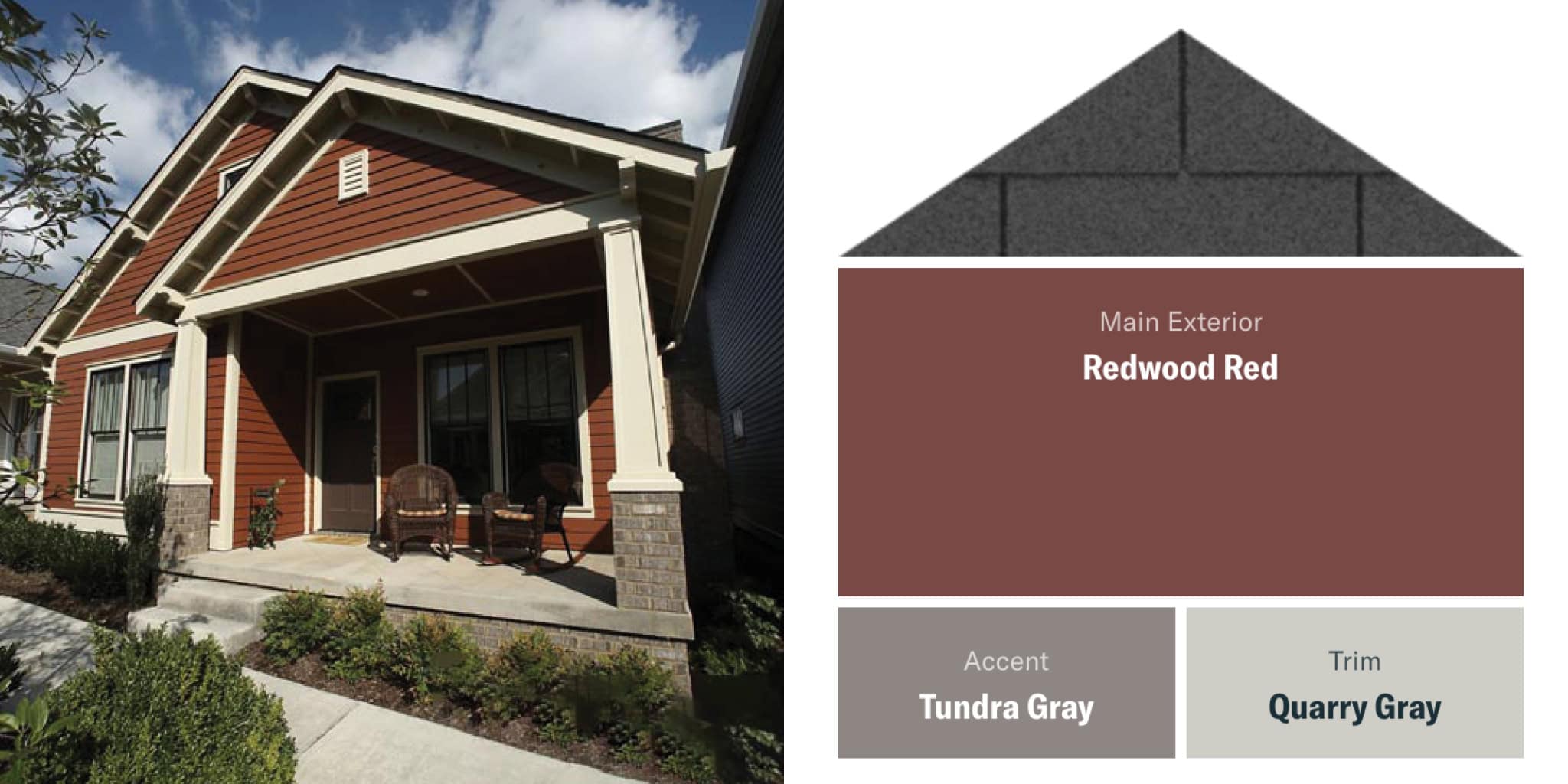 Cozy & Warm Homes
This style consists of lots of pillows, cozy blankets, red plaids and antiques. Bringing this style to the exterior calls for one of my time-tested favorites: Redwood Red. This color creates the welcoming, warm, cozy feel of a cabin, no matter where your house is located.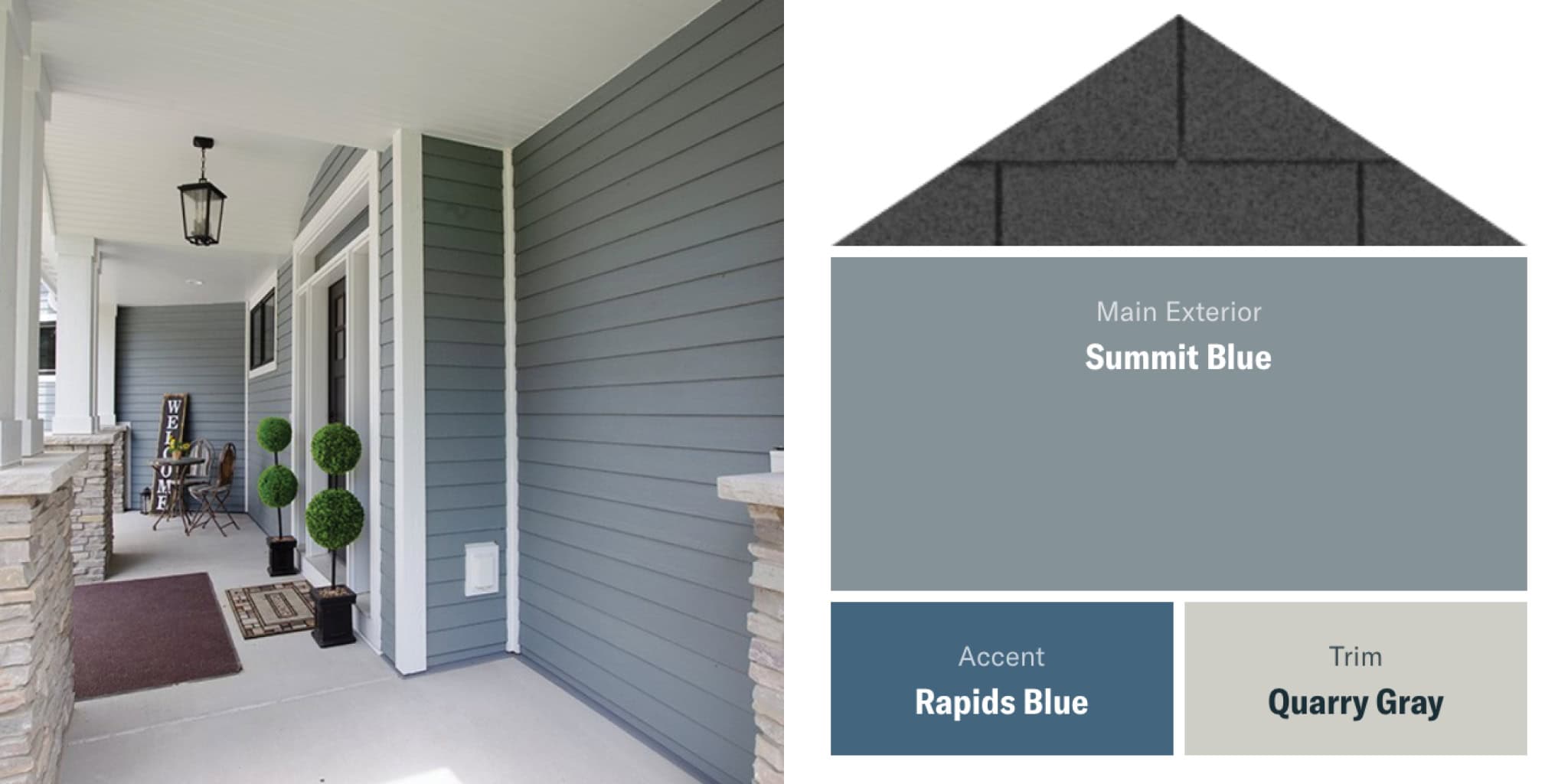 Clean & Comfortable Homes
White interiors go well with light tones — such as blue, yellow and light tan — bringing a clean, comfortable look to a home. This style is common in coastal areas, but it can work anywhere. These projects are a lot of fun.
My favorite color choices are… Summit Blue and Rapids Blue.

Your goal is to tie the exterior together. It's your chance to match outdoor elements like furniture and landscaping. This house features Summit Blue and looks amazing with the rest of the decor.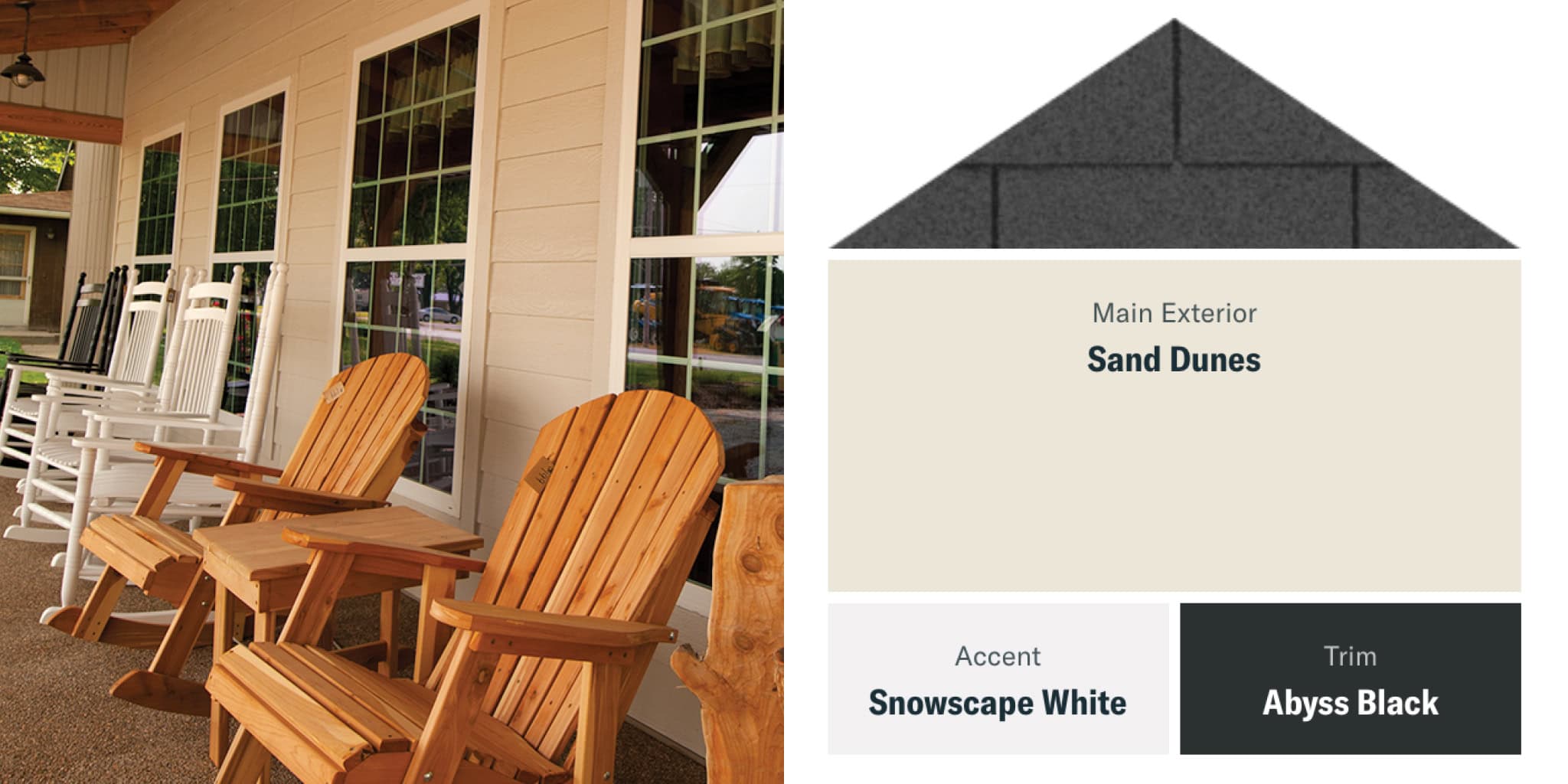 Modern farmhouses emit brightness. And you want the color of the siding to be a little different. My top choice for bright homes is Sand Dunes. It's still considered neutral, and it adds a bit more interest than white. The structure of your home also contributes to its overall style. Check out this complete guide for additional inspiration (click on the Sand Dunes color swatch).
Mix & Match — How to Choose a Color Combination
You don't have to limit yourself to just one color. Mixing colors can help you customize your home and make it truly one of a kind. For example:

You can create grades of contrast. Try pairing Summit Blue with Abyss Black trim like they did on this house.
Your home is your palace. I'm here to make it a place where you'll always feel safe, comfortable and proud. When you're stuck on a decision, I'll be here to help you weigh the options and make the right call. And when you know what you want, I'll bring your ideas to life.
You can get started now for FREE. Click to book an appointment, and I'll personally come out and give you a free assessment.  Let's make your home your dream home! For more inspiration, look at our gallery.